Since the fall of Yugoslavia around 30 years ago, there has existed an unusual border between Croatia and Bosnia and Herzegovina.
While many of us know that Croatia is famed for its enchanting Dalmatian Coast castle towns along the Adriatic Sea, less well-known is that Bosnia and Herzegovina actually separates Croatia into two parts, at the port city of Neum. This 12-mile sliver of coastline — after Monaco, the world's shortest — has formed part of Bosnian territory since the 1699 Treaty of Karlowitz, in which present-day Dubrovnik coughed up this slice of land to the Ottoman Empire due to their fear of invasion by the city-state of Venice.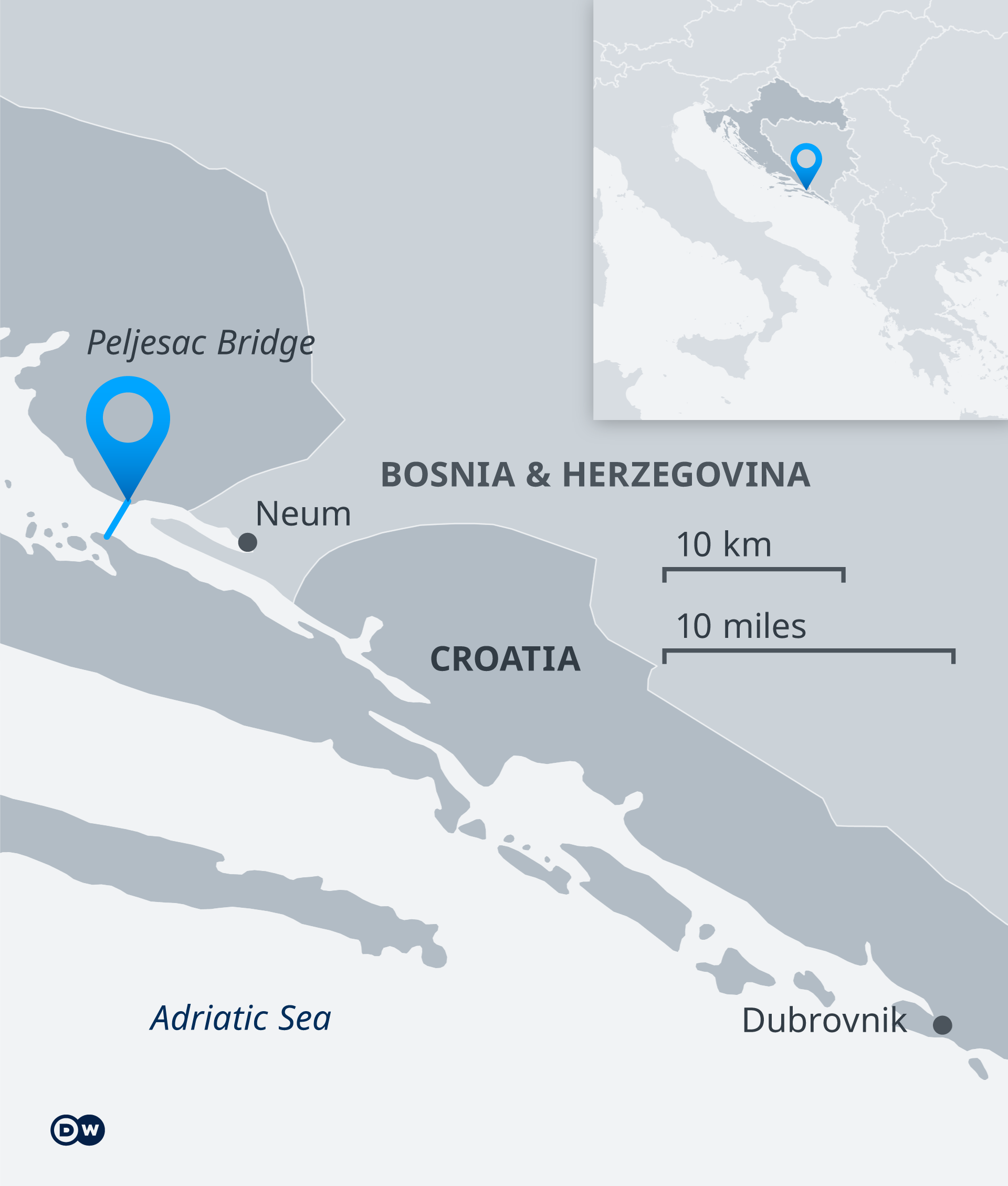 At a cost of 526 million euros, the bridge was funded by the European Union, and built by the China Road and Bridge Corporation. Construction on the 1.5-mile long bridge began in 2017, and ran into one major hitch: Bosnia and Herzegovina requested that the height of the Pelješac Bridge be raised from 144 feet to 181 feet, so that Neum could continue receiving high-tonnage cargo ships into its port.
Pelješac Bridge finally opened on 26 July of this year, benefitting both Croatians and tourists alike. Not to mention, Croatia, already an EU-member, is expected next year to become part of the Schengen Zone — i.e. no borders with other Schengen members — in other words, that seamless drive you've always wanted to do from the Algarve in Portugal to Dubrovnik will now be possible.