Teaming up with Finland's NESTE, Belgium's Brussels Airlines is now the second major European carrier — after Amsterdam-based KLM — to start using Sustainable Aviation Fuel, or SAF to fill its aircraft. Last year Finnair and Iberia signed contracts with GEVO, a Colorado-based renewable energy and biofuels company, but those SAF shipments will only start in 2027 and 2028, respectively.
By 2030, Brussels Airlines aims to reduce its Carbon Dioxide (CO2) emissions by 50%, and hopes to become entirely carbon-neutral by 2050. That sounds great and all, but ….
What is Sustainable Aviation Fuel?
Having first been tested by KLM in 2011, Sustainable Aviation Fuel is made from waste products wherein most carbon has already been emitted, and from plants that require carbon dioxide to grow. It can come from such materials as corn grain, fats/oils/greases, wood mill waste, wet wastes like manure and sewage treatment run-off, and algae, among many other sources.
Currently, however, SAF is quite expensive to process, even with high JET A-1 (the standard issue kerosene-based fuel) prices. With time, as more biofuel innovations are made, and as more companies join in tackling the conversion of natural waste materials to SAF, airlines will cozy up to the idea of doing their part.
What's most important for airlines is that it is considered a drop in fuel, in other words, no extra/modified infrastructure is necessary to pump jets with SAF.
On that note, how does it get delivered?
Brussels Airlines has its hub at Brussels Airport (BRU), which is one of a number of major European airports — including Amsterdam (AMS), Luxembourg (LUX), and Frankfurt (FRA) — to be connected to NATO's Central European Pipeline System (CEPS). CEPS was created during the 1950s as a bulwark against the Soviet Union, with oil being delivered from the North Sea to as far as Marseille, France, on the Mediterranean Sea. The primary goal was to supply the military bases with an unhindered supply of fuel.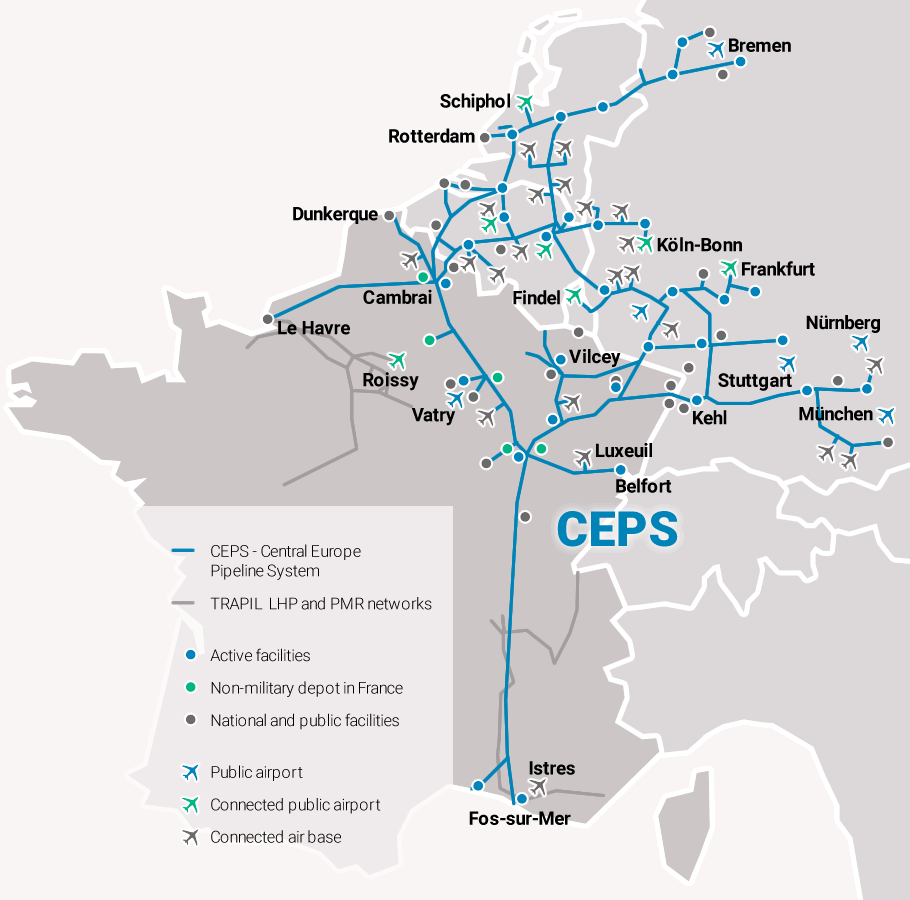 NATO member states still prioritize the use of CEPS for the military, but to defray costs non-military clients can also take advantage of the nearly ~3300 miles (~5300 kilometers) of pipeline.
---
Next, let's cool down those computer servers in a more environmentally-friendly way. Food for thought.