Does the Tokyo Haneda Sakura International Lounge have anything on the Tokyo Haneda Sakura Domestic Lounge?
You betcha. Ish.
Access
There are two security/immigration queues at Tokyo Haneda's Terminal 3, aka the International Terminal. Regardless of the one you choose, look for escalators by Gate 114. Go to the 4th floor to access this Japan Airlines Sakura Lounge.
It's a new one, having only opened on 26 March of this year (link in Japanese); there were some flowers in the reception area to celebrate the momentous occasion (no ribs, though):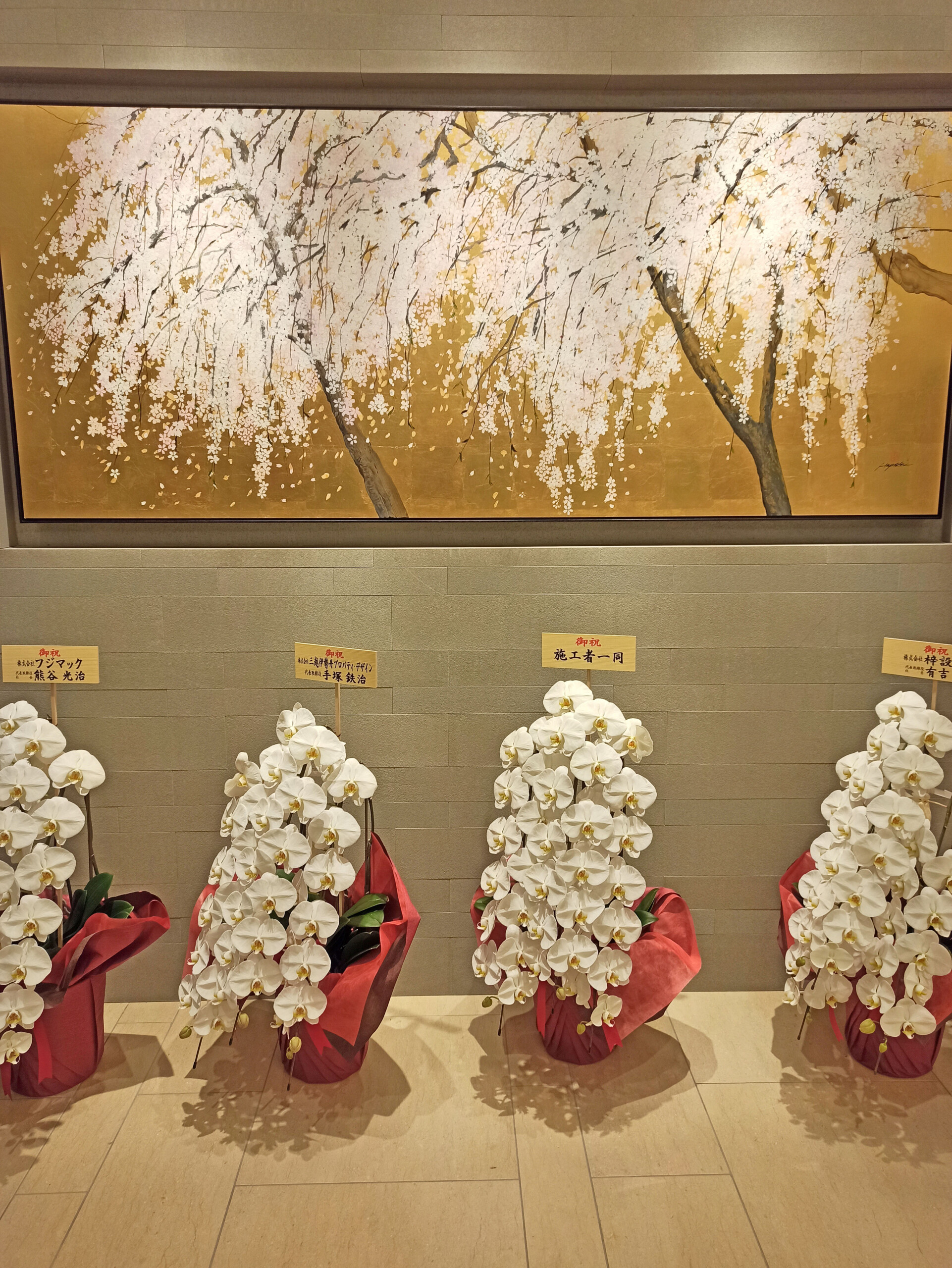 This lounge is open from 04:30 until 26:45 (umm, 02:45 +1 day).
What's the Lounge Like?
Again, COVID-19's effects can be felt in this lounge. There's no food buffet, unless you count the soggy bread available near where you order your food.
There are a number of seats throughout the lounge; some have tables, some are at counters overlooking the apron, and some abut the walls, with small tables for computer use.
It was a busy time to be there (between 09:30 and 11:00), but I still managed to fetch a nice place to sit tucked away behind the main seating area.
Additionally, this lounge has showers, a place to keep your luggage, and massage chairs.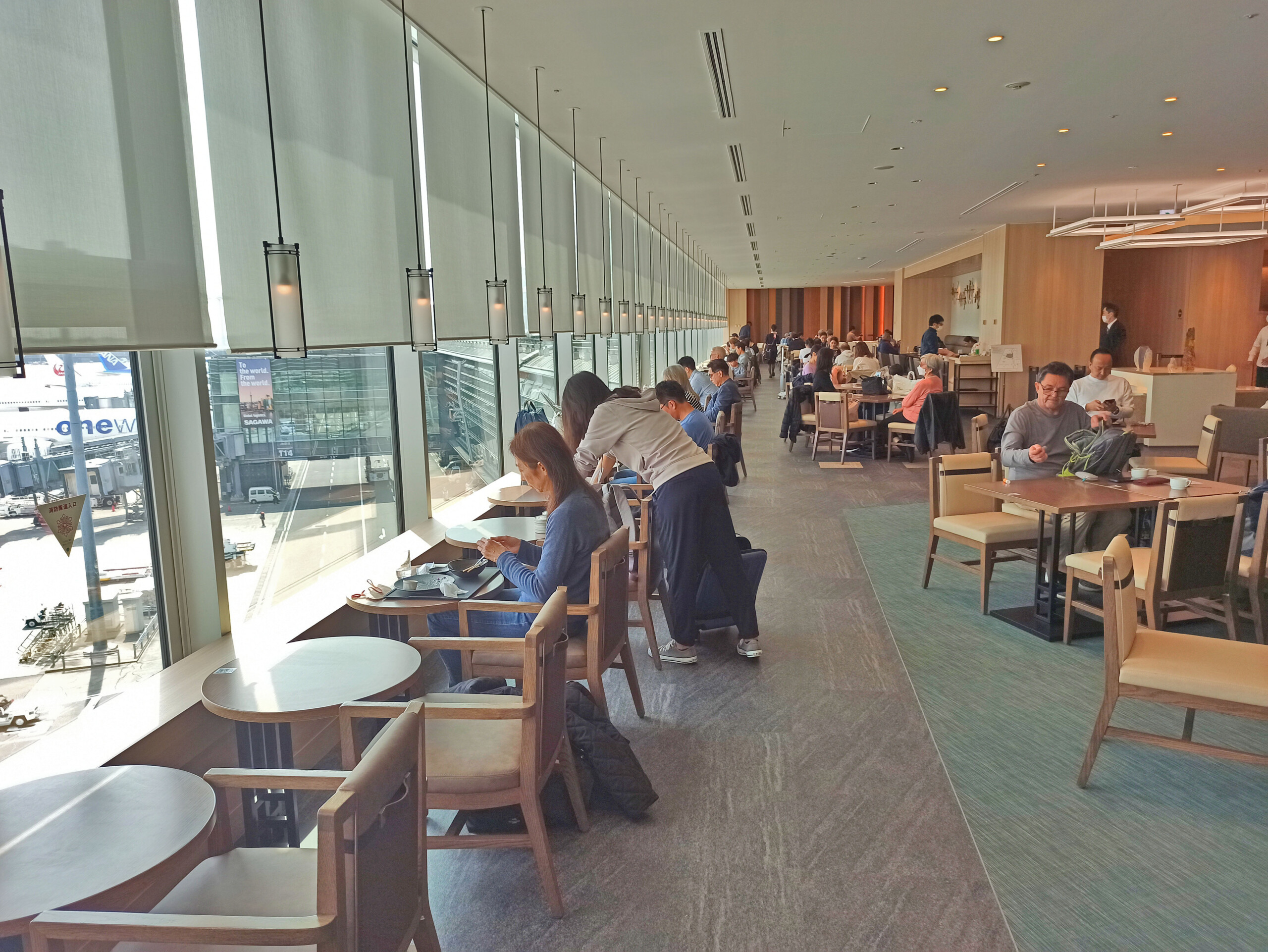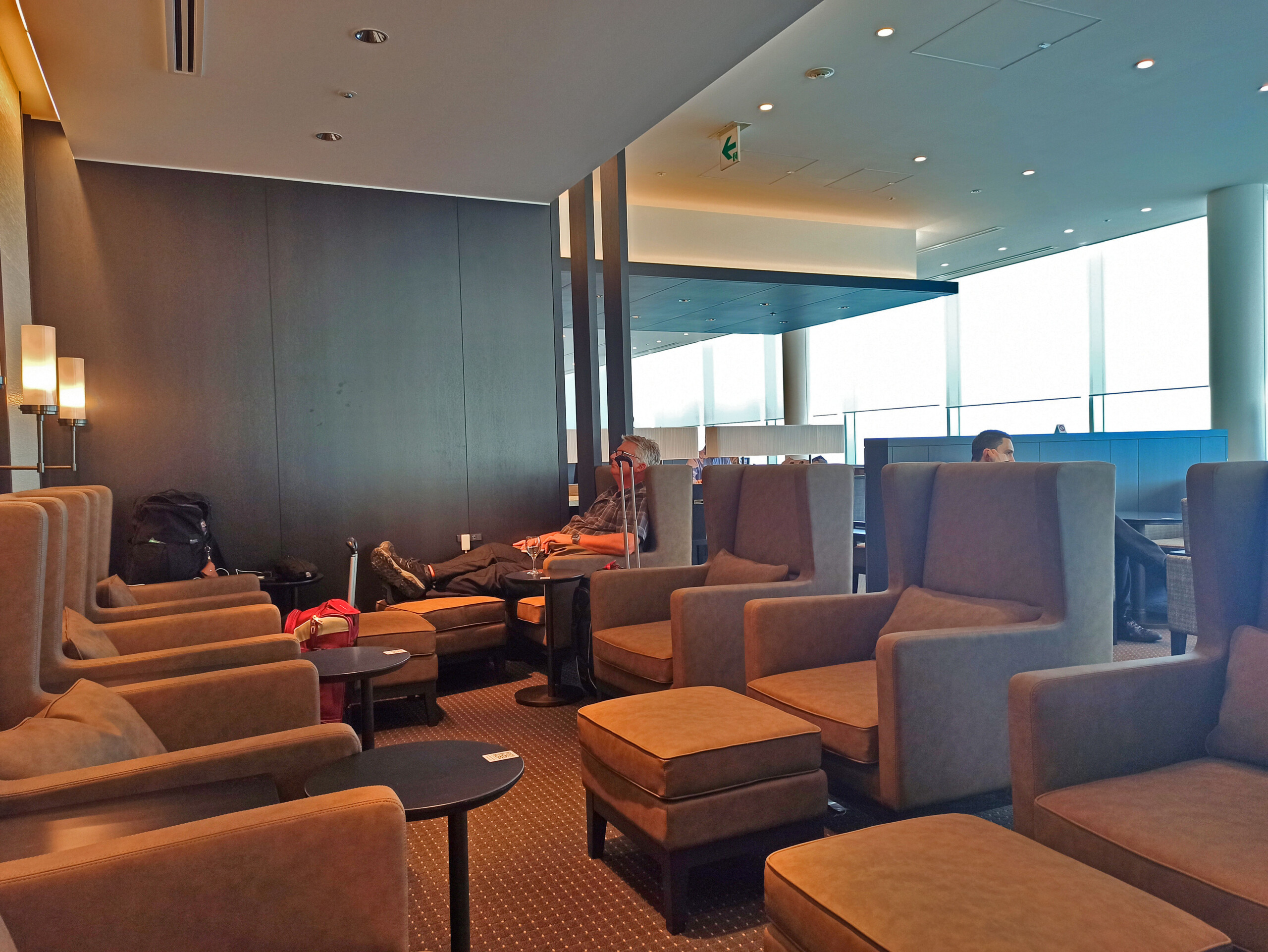 I liked having the airport apron within view of most of the seating area. It may not be such an exciting airport to spot airlines, compared to say Dubai DXB or Bangkok BKK, but it's fun nonetheless.
Food
Let's have a look at the menu to refresh my memory:
FYI, the "farmer's soup" translates as "bumpy vegetable soup," and "annin tofu" has an almond-like flavor.
Not being one to shy away from food, I went with both the beef curry, the Japanese salad, the bumpy soup, and the almond tofu.
I dug the curry and the soup, the salad tasted a bit mealy, and the tofu too fake sweet.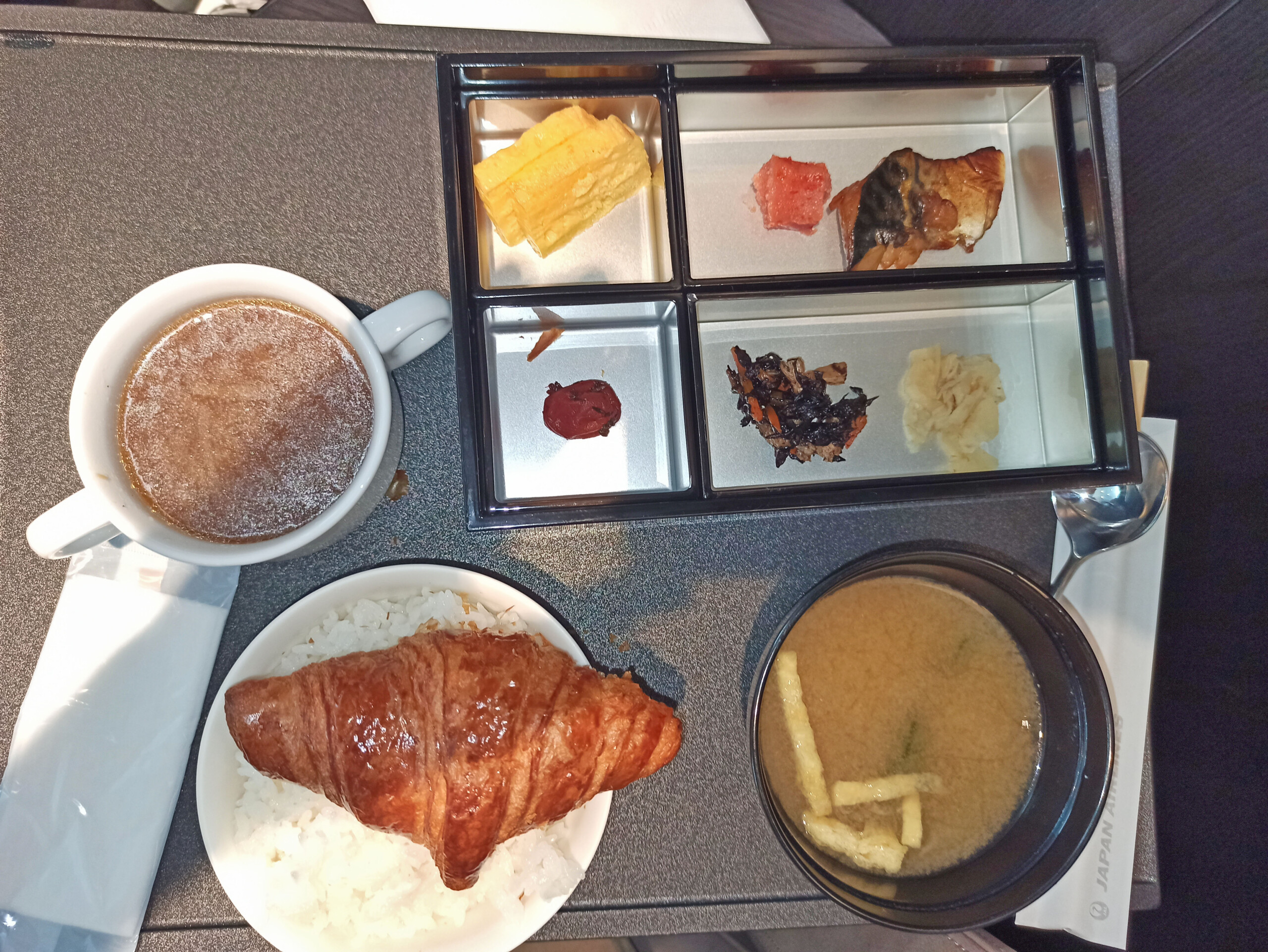 "But what about the bar?," you ask?
Yep, they've got a couple of self-service alcohol corners for you, too.
---
The (new) Japan Airlines Sakura Lounge at Tokyo Haneda's Terminal 3 isn't bad. Food choices were limited, and the place was rather loud (more phone calls were again the culprit). However, it was a big step up from its cousin over on the domestic side, where the only thing to eat was a throat lozenge.
I was just contemplating what makes a good lounge, and I'm still not sure of the answer. It has some combination of readily available meals, seating, and luggage storage. So then why isn't this place as good as Emirates' business class lounge, or even the iGA Istanbul?
It must be the lack of baklava.